Considering a trip to Sweden? Why not! Here's a list of 30 things Sweden is known and famous for to get you acquainted with Scandinavia's largest country!
Sweden is famous for its abundant forests and lakes. It's a nation of keen recyclers, hikers and Fika takers, and it's the Pop Music Capital of the World. Sweden is also known for brands such as IKEA, Spotify and Volvo. The 10+ million inhabitants are known for having crawfish & midsummer parties, as well as wacky Christmas traditions!
Get your Swedish Happy Socks on, it's time to jump straight into what Sweden's got to offer!
Before you go…
Check out our favorite websites for travel planning and booking!
➡️ Find the cheapest flight options on Kiwi.com
➡️ Book your accommodation in advance on Booking.com

➡️ Find interesting tours and excursions on Viator or GetYourGuide
➡️ Buy your travel insurance on SafetyWing
1. Stockholm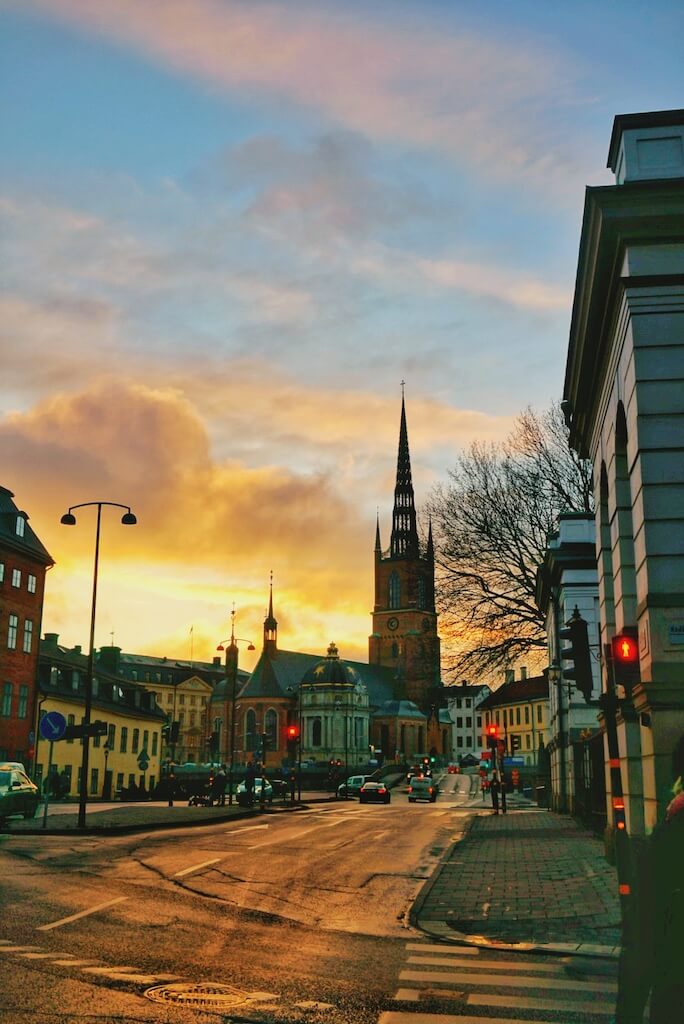 Yes, Stockholm Syndrome was invented in Stockholm and to me it makes perfect sense. I'm definitely biased, but Stockholm is my number one favorite city in the world. Almost all that Sweden is famous for can be seen or done in its capital, Stockholm.
Stockholm is made up of a cluster of islands, around 30,000 of them including the archipelago. Astonishingly, only 200 of them are populated. Because of its close proximity to the sea, you'll find that the quickest way around Stockholm in the summertime is actually by ferry!
For cultural experiences, I highly recommend you visit the island of Djurgården in Stockholm. All the best museums can be found there, as well as the amusement park Grönalund. A few favorites are the Vasa, a museum dedicated to Sweden's ill-fated ship from 1626, ABBA the Museum, and the world's oldest open-air museum, Skansen. The last is especially worth it because you can see bears, lynx cats, and learn about Swedish history in one day!
Also Read: Nightlife In Stockholm: 12 Bars And Clubs To Party The Night Away
2. Swedish National Day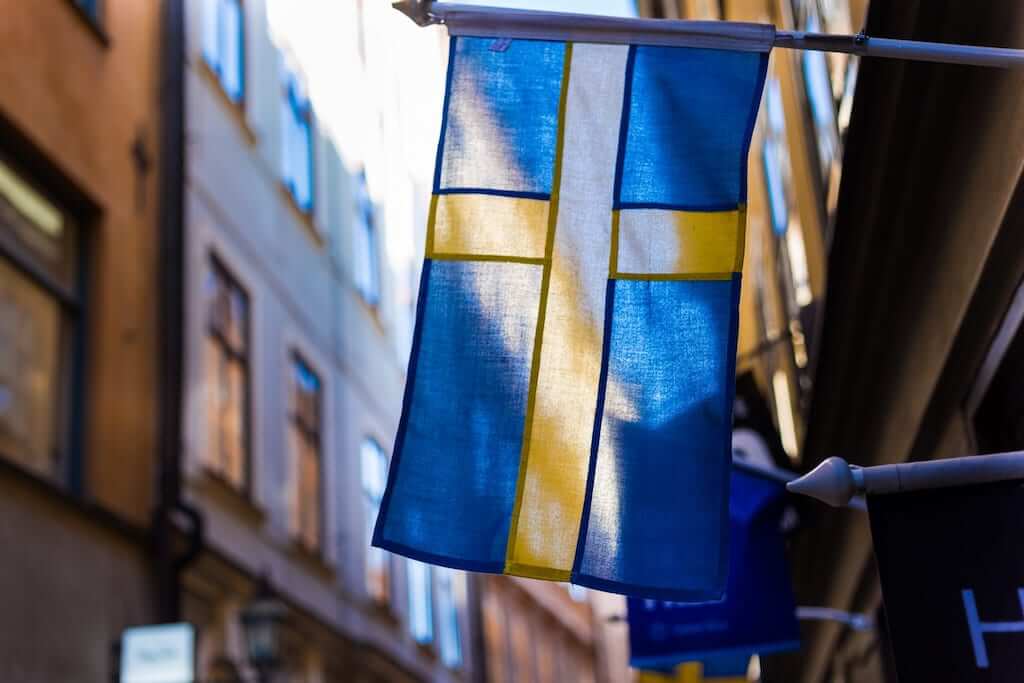 Sweden is famous for flying their flags just about everywhere and on 6 June, you'll see even more of them than usual – and that's because it's Swedish National Day!
On 6 June, 1523, the Swede Gustav Vasa triumphed over the Danish King, Kristian II of Denmark (also known in Sweden as Kristian the Tyrant!). Vasa's accession to the Swedish throne broke the Kalmar Union, which until then had made Sweden a dominion of Denmark.
Before 6 June 1983, Swedish National Day was known as Swedish Flag Day (Svenska flaggans dag). Swedish National Day is a public holiday so Swedes celebrate having a day off or at least getting paid that bit extra!
3. Forests
It's no mistake that according to Norse Mythology, the first two people were tree logs brought to life by Oden. Sweden is famous for being two-thirds forest, and every year, 340 million trees are planted.
In 1994, a law was added to the Swedish constitution stating "everyone will have access to nature according to Allamansrätten (All man's rights)". This means that legally, anyone and everyone can hike, sleep for at least one night, forage and swim pretty much anywhere in the country.
This law is fairly unique to Sweden, although Finland followed suit soon afterwards. Swedes really love nature, and you'll find them outdoors no matter the weather.
Moreover, a study found that when confronted with news of ill-health, 68% of Swedes turned to nature and just 14% called upon the church. In many ways, nature is the true church of Sweden.
4. Swedish meatballs
Sweden is known for its signature dish, Swedish meatballs.
All over the world, there are Swedes queuing in IKEA breathing in the sweet smell of mashed potatoes and meatballs – and don't forget the lingonberry jam.
The umbrella term for Swedish food is Husmanskost. That encompasses everything from meatballs to potato pancakes – and yes, potatoes feature in just about every Swedish meal. So do sandwiches, dairy and usually meat or fish.
Lunch in Sweden might seem a little odd to tourists because it starts as early as 9am. This is mostly for the benefit of manual laborers who have been up since 4am.
5. Pop music
Sweden is famous for being the Kingdom of pop music. We all know ABBA gained Sweden a lot of fame when they won Eurovision with Waterloo, but there's so much more to Sweden's pop music success than just Super Troupers.
Twenty-three of the Billboard number one songs since the 90s were written by Sweden's most famous songwriter and music producer Max Martin. His real name is Karl Martin Sandberg, and he's behind a lot of musicians' rise to fame – including Taylor Swift, The Weeknd, Britney Spears, Ariana Grande and The Backstreet Boys.
Other Swedish musicians that blare from speakers the world over are Avicii, Mike Perry, Ace of Base, Tove Lo, Yung Lean, Jubël, and Swedish House Mafia.
6. Lakes
If you're staying away from Sweden's coastline, don't despair! Sweden is known for having 100,000 lakes, and Swedes certainly put them to good use whatever the season.
The three largest lakes in Sweden are Vänern, Vättern and Mälaren. Vänern is the largest lake inside the European Union, at 5519.1 kilometers2 (551900 hectares2). Located in Värmland, central-west Sweden, Vänern is a freshwater lake with 22,000 islands and inlets. You can swim, canoe, paddle-board or sail on its enormous surface.
Smaller lakes can be found all over Sweden, and the good news is you can access them all! In the summer, Swedes flock to them to catch rays and cool down. In the winter when they freeze over, you'll find people ice skating or playing a friendly ice hockey match.
7. Värmland
Speaking of Värmländ, Sweden is famous for its bountiful population of moose and hiking trails. If that's what you're after, look no further than Värmland. Värmland borders Norway to the west, and is easily accessible by train or car.
There are almost 400,000 moose living in Sweden's forests. You can see them in most parts of the country, though not in most major cities. If you want to see the rarest moose in Northern Europe, you've got to visit Värmland. 100 of the moose living there have a genetic mutation, meaning they are born bright white.
Karlstad is the largest city in Värmland, and it's said that the sun always shines there. Whilst that's not necessarily true, the locals are incredibly friendly. While in Karlstad, check out the old jail from 1847, the Branäs ski resort, or go on a moose safari!
8. The Swedish language
Sweden is known for its language sounding amusing to foreign ears, but it's actually a very functional and occasionally beautiful language that tells you a lot about its people. Swedish is a North Germanic language, and actually closely related to English.
There are some crucial differences, however. The word "gift" in Swedish can mean either "married" or "poison" – entirely dependent on context. "Bra" is Swedish for "good". The most Swedish word of all has got to be "Lagom" which means "just right".
The Swedish language has been mocked for years thanks to the Swedish Chef from The Muppets – don't mention him around Swedes. Saying that…there's no harm in arming you with this fact: if you say "en annan ananas" (Swedish for "another pineapple") it sounds just like The Muppets theme song. Maybe they were onto something after all.
9. Spotify
Sweden is known for its great musicians, but it's a less well-known fact that the music streaming platform Spotify originated there. Another thing you might not have known about Spotify is that it started life in 2006 as an advertising company.
Martin Lorentzon and Daniel Ek needed to find a way of directing traffic to their advertising services, and it was Daniel who suggested music streaming. Who doesn't love music, after all?
In 2008, Spotify went live on desktops in Sweden. 12 years later, Spotify is available in 65 countries and has 71 million paid-up members.
10. Midsommar
If you've seen the 2019 movie Midsommar, you'll know that Sweden is famous for celebrating midsummer. The good news is, Midsommar is actually a very happy time in Sweden rather than a horror fest.
Sweden's second-biggest celebration after Christmas is Midsummer's Eve, the day before the summer solstice. Winters are long, dark and extremely cold in Sweden, so midsummer is a celebration of light and hopefully warmth!
Midsummer's Eve traditions include picking flowers to weave into crowns, eating and drinking a lot, and jumping around a pole covered in leaves singing about small frogs. At the end of the day, they put seven different flowers under their pillow to dream of their true love.
11. Recycle Disciples
Sweden is known for being a nation obsessed with recycling. Many people recognize Greta Thunberg as being a champion of fighting climate change, and she's not alone in her home country.
The Swedish Pant system is a return and earn scheme that allows Swedes to reclaim tax levies on recyclable drinks packaging. Pant started in 1984 and turned 36 in the year 2020. In 2019, Swedes recycled 2,15 billion cans and bottles, and saved approximately 180,000 tons of Co2.
To combat littering, Stockholmers started a trend that's gone global called Plogging – a hike involving picking up trash to recycle. Anything that can't be recycled is taken away to be burned for a cheap source of fuel, and Sweden is best in Europe and the 5th best in the world at recycling.
12. Göteborg
Sweden is known for being the home-country of PewDiePie, YouTube's most subscribed-to YouTuber! 106 million people watch his videos, and recently he's been talking a lot about his hometown, Göteborg (Gothenburg).
Göteborg is Sweden's second largest city, located on the west coast of Sweden. Because it's nestled between a stunning archipelago and expansive forests, Göteborg is the perfect blend of metropolis and countryside. Göteborg is also renowned for its shellfish fisheries and having Northern Europe's longest tram line.
In 2019 Göteborg was crowned Most Sustainable City. Every year in August, Göteborg is home to one of Scandinavia's most respected festivals, Way Out West. Past line-ups include Kanye West, Frank Ocean, Bon Iver, Tame Impala and Yung Lean.
13. Staycationers
Sweden is famous for being the ultimate country of staycationers. That's not to say that Swedes aren't keen travelers, they are – but summertime in Sweden often means taking a break at a home away from home.
Swedes have five weeks paid summer holidays – the longest in Europe. Many city-dwellers have residences in the archipelago where they wile away the long summer days living like it's still 1800. Warning! That can occasionally mean living with only primitive plumbing.
The idea is to go back to simpler living, spending time in nature with family. July turns Sweden's main cities ghost towns – many shops and restaurants close and don't open again until August.
14. Crawfish parties
Speaking of August, don't be surprised if you see balloons, bunting or extremely drunk Swedes waving crawfish tails in the air around that time. Sweden is famous for having crawfish parties – seriously!
The tradition of eating crawfish at the end of summer in Sweden started in the 1600s. Back then, it was reserved for the aristocracy and monks. The crawfish party as Swedes today know it started in the 1930s. Everyone gets together, the table is laid with crawfish, dill, schnapps and Västerbotten cheese, and the party begins.
You shell a crawfish, inevitably someone raises their shot glass and everyone sings a "schnapps song". "Helan Går" is the most famous, but there are many. The joke is that by the end of the meal the songs get less and less coherent as grandpa falls asleep still wearing his party hat.
15. Wedding kidnappings
Marrying a Swede? Beware! Sweden is famous for its hilarious and slightly unorthodox wedding traditions. From Möhippan to the actual ceremony, some of these things will definitely surprise you!
Most countries have a hens or bucks night to celebrate getting married. In Sweden, this celebration is called Möhippan, but it's definitely unique in one regard. Swedish bride and grooms to be have no idea when it is until they are kidnapped by their friends – seriously. I once saw this happen outside a subway station – the groom-to-be's friends ambushed and poured beer over him.
Brides traditionally put a gold coin in their right shoe, given by their mother, and a silver coin in the left, from their father. This is so she'll never be completely broke (!). Anyone can give a speech at a Swedish wedding, and the more alcohol there is the more courage people seem to get. For this reason, Swedish weddings can go on for hours.
16. Fika
Sweden is known for being the country with the second biggest coffee consumption per capita in the world. On average, Swedes drink 3.2 cups of coffee a day and the most common way to socialize in Sweden is to meet over a Fika – coffee and cake.
The word Fika comes from the reorganization of the word "kaffi", the old Swedish word for coffee. As early as the 1700s, Swedes were drinking plentiful amounts of it and they preferred to drink their coffee at home, unlike other Europeans who preferred cafés.
Above all, the national institution of Fika has stood the test of time because it's an easy and relaxing way to socialize. When Sweden was a poor country, coffee was all that people could offer any visitors. These days, however, it's more about spending time than money – home-baked goods are just as "mysig" (cozy) as store-bought Fikas.
17. Latte Daddies
Sweden is famous for being extremely family-friendly. In 1974, Sweden became the first country to introduce shared parental leave. In the same year, they also became first to prohibit hitting children. Swedish parents have a maximum of 480 days of paid parental leave, which they can divide between them as they please.
Dads with strollers, carrying babies in a papoose, or chilling out in cafes with the other dads is the norm in Sweden. While many Swedish dads enjoy their time off of work to take care of their kids, they can often be seen meeting for a Fika, probably resulting in their nickname: "Lattepappor" – "Latte daddies".
Swedish parents are paid 80% of their salary courtesy of the government rather than their employer during parental leave. They also get a bonus of 1500 SEK a week if the father takes more than three months paternity leave to help moms get back to work.
Also Read: Swedish Business Culture: 24 Tips to Thrive at Work
18. Freedom of speech
Sweden is famous for being the first country in the world to legislate freedom of the press, resulting in the first freedom of speech laws. As early as 1776, Swedes had the right to write whatever they wanted.
The law actually came about around the time the Swedish parliament began to take precedence over the monarchy. People wanted full transparency about what laws were being made and where taxes were going.
Names, phone numbers and the like are also in the public domain. That also includes tax records, which means Swedes can easily look up anyone's tax details – including the Swedish Prime Minister's annual income!
19. Swedish idioms
Like everyone else, Swedes love to use idioms. Sweden is known for having some very funny expressions – here are a few of my favorites!
If someone's doing well in life seemingly by doing no work, they're "gliding on a prawn sandwich" – "glider på en räkmacka". If you've really messed up, a Swede might tell you that you've pooped in the blue cupboard: "nu har du skitit i det blåa skåpet".
My dad's favorite is "så kan det gå när inte haspen är på". The direct translation is "that's how it goes if the latch isn't on" – basically, bad things happen if you aren't careful. It comes from the time where bathrooms were located outside the home, and if you forgot to lock the door while using it someone could easily open it and…you get the idea.
20. Homo Sapiens
Sweden is famous for being an incredibly organized country and falls victim to a lot of bureaucracy. Nearly everything in Sweden requires paperwork, and it's largely thanks to Sweden's most famous scientist, Carl Von Linné.
Sometimes called the father of taxonomy (classifying and naming organisms), Linné is better known to the English speaking world as Linnaeus. His motto was "Omnia mirari etiam tritissima" – "marvel at everything". He really lived by that, because not just anybody was going to sit around biologically and botanically classifying, naming, and updating records on every living species on earth.
The name of our own species, Homo Sapiens, was even made up by Linnaeus. It translates to "the knowledgeable man" and perhaps he was thinking of himself. Birth, tax, death, and crime records are all done according to Linnaeus' methods.
21. Celsius
It's thanks to the Swedish astronomer and scientist Anders Celsius that most of the world measures temperature the same way. Sweden is known for being the first country to invent and use metric temperature measurements!
Celsius named his scale after himself when he discovered it in the mid 18th century. Originally, zero was the boiling point and 100 the freezing point, but a year after Celsius died, our good friend Linnaeus switched it around. He believed it was easier to understand – it makes sense that the hotter it is the higher the scale goes.
Only five countries in the world don't use Celsius to measure temperature: United States, Bahamas, Cayman Islands, Palau, and Belize.
22. Transport
Good news for budding travelers – Sweden is known for its excellent public transport connections. Getting around Sweden and its neighboring countries is easy without endangering the planet or your wallet.
Stockholm's subway stations are world famous for their unique design. I'd recommend taking a few hours just to ride around and find your favorite – mine is probably Odenplan, but there are so many and all are completely different.
There are also train lines that will take you all over the country and even into Denmark and Norway for less money than if you drive there.
Scandinavian Airlines also has a young person's discount on flights, meaning if you are under 26, you can fly around Europe cheaply if you book in advance and off-season.
23. Volvo
Once upon a time, Sweden was famous for two car brands, Saab and Volvo. These days, Volvo is by far the most known of the two Swedish car exports. Volvo drivers have earned themselves a comedic reputation for driving slowly and carefully – apparently to the annoyance of other people!
A possible explanation for that is the invention of the three-point seatbelt. The inventor, Nils Bohlin, was a Swedish Volvo engineer and in 1959, it was introduced to all Volvo cars. He gave away the patent for free, believing that every driver and passenger should have one in order to save lives.
Volvo is actually a Latin name, which roughly translates to "I'm rolling" – a fact many Swedes will proudly declare at the drop of a hat. Volvo is still highly regarded as one of the safest car brands, but not the safest. The Toyota RAV4 13-18 takes the number one spot, although two Volvo models take spots two and three.
24. IKEA
Ironically, one of the cheapest places to buy furniture comes from one of the world's most expensive countries! Sweden is famous for its simplistic and practical attitude towards furniture, and nowhere else is this personified as well as IKEA.
Ingvar Kamprad founded Ikea in 1943. The name simply comes from his initials IK, and his address, Emtaryd, Agunnaryd. Sometimes, IKEA becomes a bit of joke. In 1985, IKEA in Philadelphia ran out of small vases. Why? Americans used them as drinking glasses, believing the Swedish tumblers to be too small.
IKEA actually started out selling stationery in Småland, Sweden. When it moved to selling furniture, Ingvar realized it was too difficult for his customers to transport it from the store to their homes. Thus, flatpack was born. It started with a bedside table that's still available: Lövbacken.
25. Design
Yes, Ikea has saved many a student from going broke when decorating their college accommodation. But Swedish design and style extends well beyond just furniture. Sweden is famous for its clothing and accessory brands too!
Travelers these days all seem to have Kånken backpacks, which were actually designed to improve back posture for Swedish school kids. Who can blame them, you can pack your whole life in one (at least, I've tried to).
H&M is probably the most famous Swedish clothing brand to have gone global, but did you know that it stands for Hennes & Mauritz? Trivia bonus: H&M started as a women's clothing store (Hennes means "hers" in Swedish).
26. Goats, Donald Duck & Ham
What do goats, Donald Duck and ham have in common? It's not the beginning of a joke; these are all signs it's Christmas time in Sweden! There are a lot of Christmas traditions around the world, but Sweden is famous for their own, sometimes bizarre, variations.
The Swedish Christmas hay goat is a leftover Pagan symbol of Christmas in Sweden. Thor had two goats, Tanngnjòstr and Tanngrisnir, and it's believed that the hay goat tradition in Sweden stems from them. In Gävle, every year a 13 meter tall hay goat is put in the town square.
Swedish kids open presents on Christmas Eve, usually after the annual showing of the Disney compilation called Donald Duck and Friends at 3 o'clock. The tradition began in 1960, and it's been added to and edited over the years – often resulting in public outcry.
Swedes typically have a Christmas smörgåsbord meal where the centerpiece is the Christmas ham – typically baked in the oven with mustard, breadcrumbs and cloves. Oh, and schnapps. Again.
27. Habits
Sweden is famous for a few of their unique habits. If you're visiting a Swedish person's house, here are a few things to be aware of.
To Swedes, it's the height of rudeness to wear shoes inside someone's home. It stems from the time when outbreaks of diseases were common, and believed to be brought into the home on dirty shoes. These days, it's mostly to keep snow and dirt out of the home. Don't worry, friendly Swedes will always offer you slippers or thick socks to keep your feet warm.
Swedes are also surprisingly brazen about discussing their bathroom habits. Don't be alarmed if mid-sentence a Swede excuses themselves with a blunt "I need to poop". Yes it's off-putting, but "honesty is the best policy" is key in that corner of the world.
28. Skiing
Just like their neighbors, Sweden is famous for its love of skiing. There are approximately 1,150 kilometers of ski slopes in Sweden, with 723 ski lifts to take you to the top!
The best ski resorts in Sweden are Åre, Idre Fjäll and Sälen. When the snow melts, these resorts become favorite spots for foraging for berries or mushrooms and hiking. Cabins are cheap to rent off-season, making it a cozy destination for a European getaway.
On the last Sunday of March every year, many compete in the world's oldest cross-country skiing race called Vasaloppet. It starts in Sälen and the stretch lasts 90 kilometers (56 miles) before reaching Mora, Dalarna. The race is named after and follows the route of Gustav Vasa, who allegedly escaped from Kristian II's soldiers on skis.
29. Candy King
If you thought that Sweden was famous for being a nation of trim, healthy eaters, this'll surprise you! Swedes consume the most candy in the world per capita – about 16 kgs (35 lbs) each.
There's a caveat, though. Swedes have self-imposed a rule that says we only eat candy on Saturdays – we call this treat "lördagsgodis" or "Saturday candy". It's estimated that Swedes spend 3000 SEK (343) on candy annually. Our favorite kind of Swedish candy is pic n'mix, and is amusingly named Karamellkungen (The Candy King).
The highest growing food consumption after candy in Sweden is actually vegetables, which goes to show that we can show some restraint. Even if it means tricking ourselves that eating veggies during the week makes it acceptable to eat nearly a quarter of our weight in candy every year.
30. Inventions
Lastly, Sweden is famous for having some great inventors, particularly regarding modern technology.
Håkan Lans, after inventing the first computer mouse and color graphics, managed to invent the modern GPS system through STDMA data. Skype, another Swedish innovation, was created by Niklas Zennström in 2003. The ultrasound, uTorrent, and The Pirate Bay are all Swedish creations. So too are the video game developers behind Minecraft, Candy Crush, and Unraveled!
In 1915, Coca Cola held a competition to find a bottle that could be identified in the dark to make it the most iconic glass bottle in the world. Swede Alexander Samuelsson won that competition, and his name is still on the patent.
To sum up, Sweden is a varied and interesting place to visit.
Craving for more trivia? Jump right into this list of fun facts about Sweden and Swedish books. And if you're visiting the country, read about the best souvenirs to buy in Sweden.
Last but not least, do check out our guides to other Nordic countries such as Finland and Norway.
What is Sweden famous for? Pin it!