Heard the Swedish stereotype that Swedes barely do any work? Well, that's a myth. But that doesn't mean they don't love an excuse for a day off! There are over a dozen Swedish national holidays that give you a chance to celebrate or relax, and you'll find them all listed below.
Also, if you're wondering about public holidays in Sweden or Swedish school holidays, we're going to cover that too! Let's start with Swedish national holidays with fixed dates.
Swedish holidays with fixed dates
Official national holidays in Sweden are known as "red days" (röd dagar) and usually commemorate something religious or historically significant. Let's find out more!
6 January – Trettondag jul – Epiphany
What we, in English, call Twelfth Night, Swedes call "Thirteenth day Christmas". It marks the Christian holiday of Epiphany, when baby Jesus was visited by the Magi.
30 April – Valborgsmässoafton – Eve of Walpurgis
Walpurgis celebrates the 8th century saint Walpurgis and has its roots in spirits and witchcraft. On this day, Swedes light bonfires and have noisy parties to ward off bad spirits (and to party, obviously!)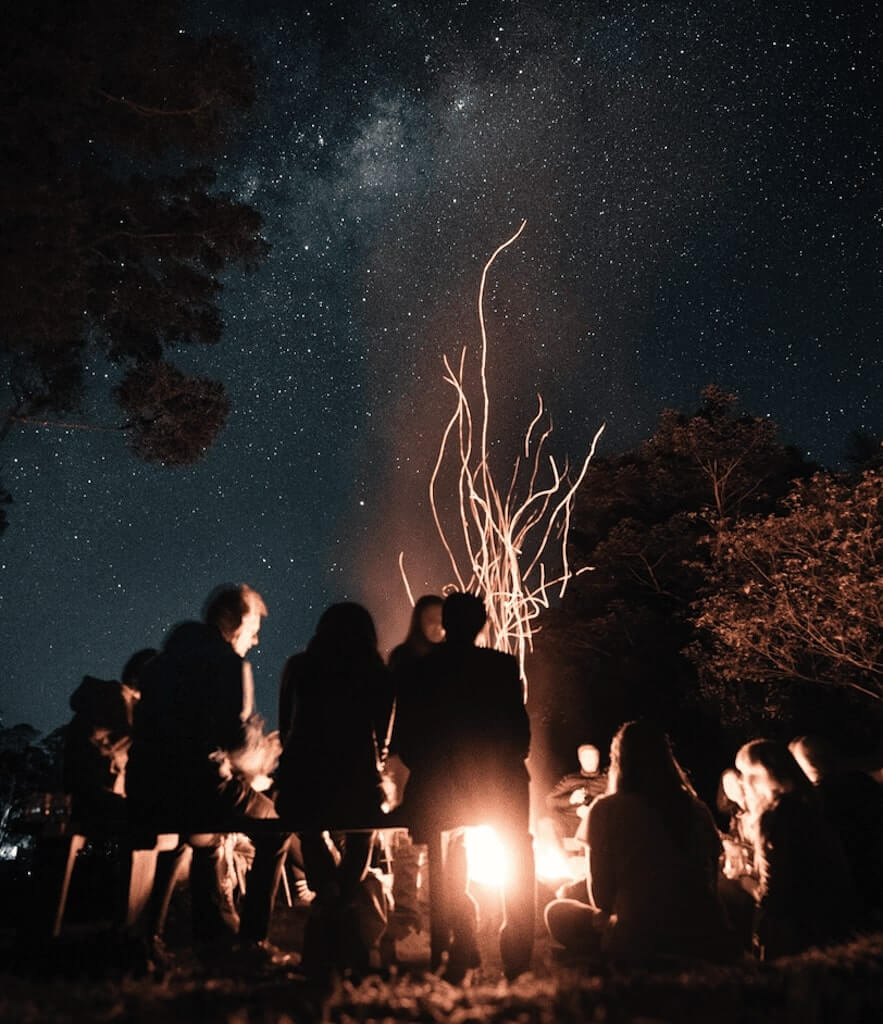 1 May – Arbetarnas Dag – Labor Day
In the 1890s, workers protested and campaigned for an eight-hour workday as well as the right to some personal time off. They got their wishes! In 1938, Sweden made Labor Day an official national holiday.
6 June – Nationaldagen – Swedish National Day
Sweden celebrates its national day on 6 June every year because that's the day Gustav Vasa, Sweden's first king, was crowned. On the same day in 1809 the Swedish constitution was adopted.

The royal family makes a special appearance on Swedish national day by spending time with locals at Stockholm's largest open-air museum, Skansen.
13 December – Luciadagen – St Lucia Day
Lucia is one of the most important national Swedish holidays because it commemorates the death of martyr Saint Lucia in 603. Hymns are sung in her honor and school kids wear candle crowns and white gowns.
24 December – Julafton – Christmas Eve
Don't turn up on 25 December expecting the beginning of Christmas celebrations in Sweden! Christmas Eve is when families gather, gifts are exchanged and people dine extravagantly. Don't forget to watch Kalle Anka, Donald Duck at 3pm, either!
31 December – Nyårsafton – New Year's Eve
Just as in many other countries, Swedes celebrate New Year's Eve with a party. You need to buy tickets well in advance of this date to enter Swedish nightclubs and be warned, they are extremely pricey!
Swedish holidays with unfixed dates
Keeping on top of what date things happen can be tricky. Especially when there is no fixed date for them. Luckily, Swedes swear by the "week system", giving vague indications of national holidays by which week they occur in. Here's a run-down of the most important ones:
Fettisdagen – Shrove Tuesday
(47 days before Easter Sunday)

The day before the beginning of Lent, Swedes eat semlor, buns filled with whipped cream and marzipan. Of course, Christian Swedes attend church and prepare for traditional fasting.
Påsk – Easter
(Weeks 12-16, March or April)

Easter in Sweden is celebrated a little differently. Instead of chocolate eggs, parents give their children metal or plastic decorated eggshells filled with candy. Many kids also dress up as witches and beg for candy from their neighbors as American children do at Hallowe'en.
Kristi Himmelsfärdsdag – Ascension Day
(Weeks 18-22, 40 days after Easter)

This religious holiday has become a fan-favorite in Sweden because it always occurs on a Thursday. This is when the Swedish system of "klämdagar" (squeeze days!) comes into practice by giving people the next day, Friday, off too. It's also the first day of the fishing season in Sweden.
Pingstdagen – Whit / Pentecost Sunday
(Weeks 20-24, 50 days after Easter)
Pingst is another religious Swedish national holiday that used to be reserved for going to church. These days however, most Swedes use the day to venture outdoors and hopefully enjoy the first few days of good weather after a long winter!
Alla Helgons Dag – All Saints Day
(Week 44, Saturday closest to 1 November)
All Saints Day is the Swedish Day of The Dead. Swedes light candles, tidy up loved ones' graves and remember their dearly departed.
Advent – Beginning of Advent
(Four Sundays before Christmas Day)
The beginning of Advent is a religious holiday in Sweden but also a cultural one. This is the day people light their Christmas candelabras or stars in their windows. Some also attend church.
Unofficial national holidays
So, you don't get a day off for these. But don't skip ahead just yet! These are unofficial days with Swedish holiday traditions or fun to be had even if you have to go to work. Oh, and there's cake involved, too.
13 January – Tjugondag Knut – St. Knut's Day
Exactly 20 days after the celebrations of Christmas began, Swedes take down their decorations and throw out their Christmas tree. This day is named after the Danish king, Knut.
Last Sunday of May – Mors Dag – Mother's Day
Sweden is one of only a handful of countries, including France and Morocco, to celebrate Mother's Day on the last Sunday of May.
4 October – Kanelbullens Dag – Cinnamon Bun Day
On 4 October, Swedes take the trouble to make sure they get their fill of cinnamon buns. This is just one of the many days reserved for baked treats in the Swedish calendar. You'll find the rest of them in our article about Swedish Fika favorites!
6 November – Gustav Adolfs Dag – Gustav Adolf's Day
Gustav Adolf II was a particular favorite monarch in Gothenburg. This unofficial but respected holiday commemorates his death. Bakeries sell a cake called the Gustav Adolfs Bakelse, a cake that usually has a marzipan or chocolate figurine of the king's bust on top to remember him.
Second Sunday of November – Fars Dag – Father's Day
All of the Nordic countries, with the exception of Denmark, celebrate Father's Day on the second Sunday of November. Estonia also celebrates Father's Day on this date.

Flag Days
"Flag days" in Sweden are different from national holidays. The clue is in the name – flag days are for celebrating by flying the Swedish flag.
Unlike in America, you won't find Swedish flags in classrooms and Swedes don't pledge allegiance to it, either. However, it is customary to raise the flags on these particular days to show national pride:
1 January – New Year's Day
28 January – The King's Name Day
12 March – The Crown Princess Victoria's Name Day
March or April – Easter
30 April – The King's Birthday
29 May – Veterans Day
14 July – The Crown Princess Victoria's Birthday
2nd Sunday of September (Every four years) – National Election Day
10 December – Nobel Day
23 December – The Queen's Birthday
25 December – Christmas Day
Swedish school holidays
Swedish teachers and students are the real winners when it comes to Swedish holidays. There are five major vacations for Swedish school kids to look forward to, usually coinciding with important national holidays.
Here are the important dates for Swedish school holidays:
Weeks 7-10, Sportlov:
"Sport week" is when many Swedish families get a week off from school or work to go skiing. This is because the Swedish ski season is at its best in February and March. It lasts for one week and is an excuse to get people active and away from their desks.
Weeks 12-16, Easter:
Easter falls in March or April, and Swedish school kids get between four and seven days to celebrate it with their families.
Weeks 22-31, Summer vacation:
Swedish school kids rely on midsummer to know when school's out. The week before Midsummer's Eve, which usually falls on 19-25 June, schools part for summer. The vacation lasts around five weeks, with schools returning around 14 August.
Week 44-48, Höstlov:
Höstlov or "fall/autumn break" occurs between 10 October and 7 November. It lasts for around one week and many families go hiking, mushroom picking or spend time outdoors.
Week 52, Jullov:
Christmas break, called "jullov" in Swedish, usually occurs a few days before Christmas Eve, the main holiday for Swedes during the Christmas period. Most students return to school on or around 11 January.
And there you have it, those are the Swedish National Holidays to make a note of! Each date or occasion listed above comes with its own rituals and traditions depending on where in Sweden you live. Of course, individual families have their own habits as well.
Interested in learning more about Swedish traditions? Check out our article on the 20 Swedish traditions you might want to join in.
Leave us a comment to let us know which Swedish holiday you enjoy the sound of most!
Swedish holidays and celebrations you need to know about – Pin it!