If you've seen the movie Midsommar, you'll definitely have questions about Swedish traditions. That particular portrayal doesn't do a lot for Sweden's PR, after all. But you'll be pleased to know that Midsommar isn't anything like it was depicted. Better still, there are plenty of other lovely Swedish traditions to get involved in. And there's also some stranger ones, too.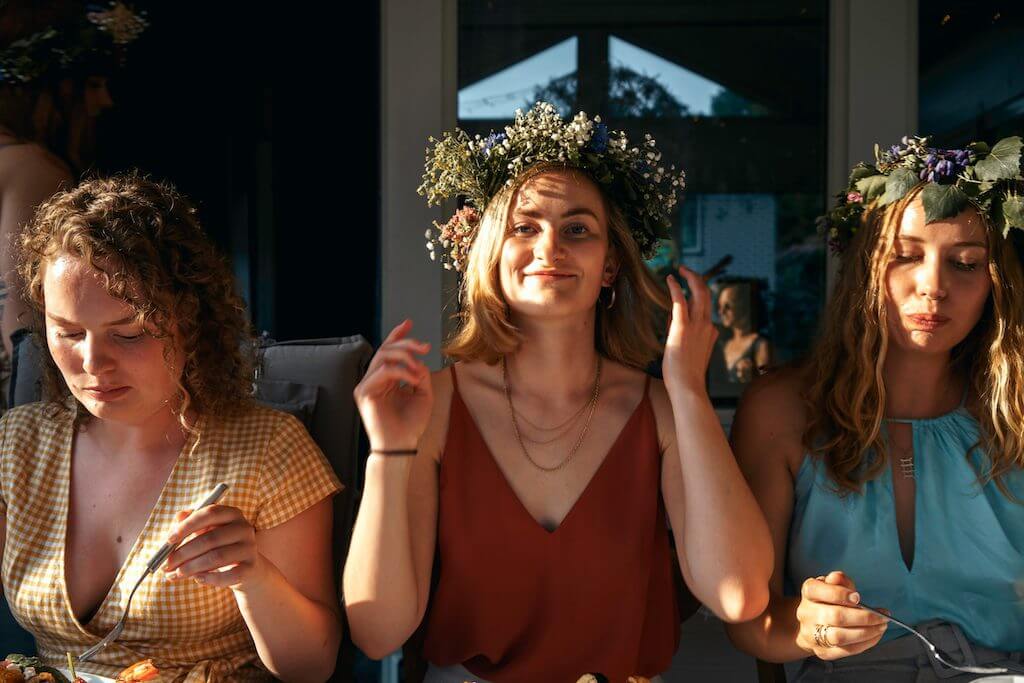 Whether you want to spice up your calendar by celebrating Cinnamon Bun Day or you want to know why Vasaloppet is a big deal, here are 20 of the most interesting Swedish traditions. Let's find out more!
Common Swedish traditions
Can habits be regarded as traditions if you do them basically every day? Sure they can! These are Swedish traditions you'll find up and down the country at any given moment. They've stood the test of time, so let's check them out:
Taking your shoes off
One of the most Swedish traditions that can be observed any day of the year is taking one's shoes off when entering a home. This is done to keep dirt and snow out but also as a mark of respect. Be sure to wear socks if visiting a Swede as your feet will likely get cold without coverings!
Flags
All Swedish traditions feature the Swedish flag in some way. Some people even decorate their Christmas trees with them. National holidays used to be called "flag days" (flaggdagar) in Swedish for a reason. Also, flags can be placed on birthday cakes, in the yard or just around the home. Why not?!
Fika
Fika happens every single day in Sweden, no exceptions. At any given time, it's guaranteed at least one person will suggest to another that they have a Fika either now or in the near future.
On the surface, Fika is all about taking a break, drinking a strong cup of coffee and enjoying a sweet treat of some kind. In reality, it's about taking time to enjoy someone else's company and catch up.
Drinking songs
Why should we only sing for birthdays? And why can't everyone join in? Swedes love a sing-song and take every opportunity to exercise their lungs. Crawfish parties, midsummer, even sometimes Christmas in Sweden includes songs that precede a drink of some kind. If you want to learn a Swedish drinking song, start with Helan Går.
Learn how to say "happy birthday" in Swedish here!
Swedish death-cleaning
Okay, so this one might not be done by all Swedes, but it's certainly a common turn of phrase. The popular book The Gentle Art of Swedish Death Cleaning has been translated into 25 languages and taken the world by storm. But what is it?
This relatively new Swedish tradition has its roots in the mid-1900s. It shows a lot about the Swedish mentality of not being wasteful but also being mindful of others after you've departed.
Essentially, Swedes of a certain age will begin throwing out, donating or selling things their next of kin won't want. Anything that won't be useful or desired must go.
Swedish Christmas celebrations
It's the most wonderful time of the year, sings Andy Williams about Christmas. But is that true? Maybe, but Swedes do Christmas a little differently. Here's what you need to know:
Christmas Eve
In Sweden, it's not Christmas Day that's the biggest event but Christmas Eve. This is when gifts are exchanged, families gather and everyone eats too much. A staple Christmas dinner, or lunch, in Sweden is a smorgåsbord of sorts. Most people have a range of foods available such as fish, bread, potatoes, salads, and a traditional Christmas ham.
Christmas lights
Stroll around any village, town or city in Sweden after the first of Advent and you'll see windows lighting up the long dark days. One of the most beautiful Swedish traditions is the lighting of Christmas lights in homes and public buildings.
Almost every dwelling in Sweden during this time will have either a Christmas candelabra or star of advent in their window, and these remain on until St Knut's Day (13 January). This is called "Tjugondag Knut in Swedish, meaning "20 Day Knut, twenty days after Christmas festivities began.
Swedish Easter traditions
Easter time isn't just about chocolate and bunnies hiding treats in our yards. In Sweden, there are some pretty unique ways of celebrating Easter, and some might take you by surprise…
Fettisdagen
In England, people use Shrove Tuesday (the day before the first day of Lent) as an opportunity to eat pancakes. In Sweden, they eat semlor. They look like cream cake burgers and they're impossible to eat, but they taste so good!
There's even a myth in Sweden that one Swedish king, Adolf Fredrik (1771) died eating too many of them. I can't say I blame him, but luckily, historians have said it's not true. He probably died of a heart attack and anyway, semlor back then didn't have whipped cream or marzipan in them.
Easter "trees"
Christmas trees are pretty much globally recognized but Easter trees are a Swedish phenomenon. In the lead up to Easter, many Swedes arrange a few birch tree branches in a vase and decorate them with brightly colored feathers and ornaments.
The tradition dates back to the 1600s and the branches were originally used to symbolize Jesus' suffering. That's because the branches didn't used to be decorated – instead, people whipped each other with them. These days, they mostly symbolize the incoming spring and joy that better weather will bring!
Easter witches
In the English-speaking world, Hallowe'en is the holiday most associated with witches. Not so in Sweden. This is because the events that led to Sweden's witch trials happened on the Thursday before Good Friday in the 1600s.
It's actually quite a sad story. In 1667, a young girl called Gertrud Svensdotter was living with her grandparents many miles away from her hometown. Her mother had died during childbirth and her father had intentions to marry a new woman, Märit Jonsdotter. Alone and with a terrible dislike of her to-be stepmother, Gertrud's imagination ran away with her. She accused Märit of being a witch, transporting her and several other children to "Blåkulla" to sin and give their souls to the devil. Märit was burned at the stake, but the stories of Blåkulla continued for a further ten years and hundreds were killed as a result.
In the 1800s, young adults dressed as witches and took the opportunity to cause mischief. These days, it's mostly young children (all genders) who dress up as witches and ask for candy, much as American kids do on Hallowe'en.
National holidays in Sweden
Who doesn't love a day off? Well, Swedes certainly do. The Swedish calendar is littered with national holidays and Swedes celebrate them all in pretty unique ways…
Valborg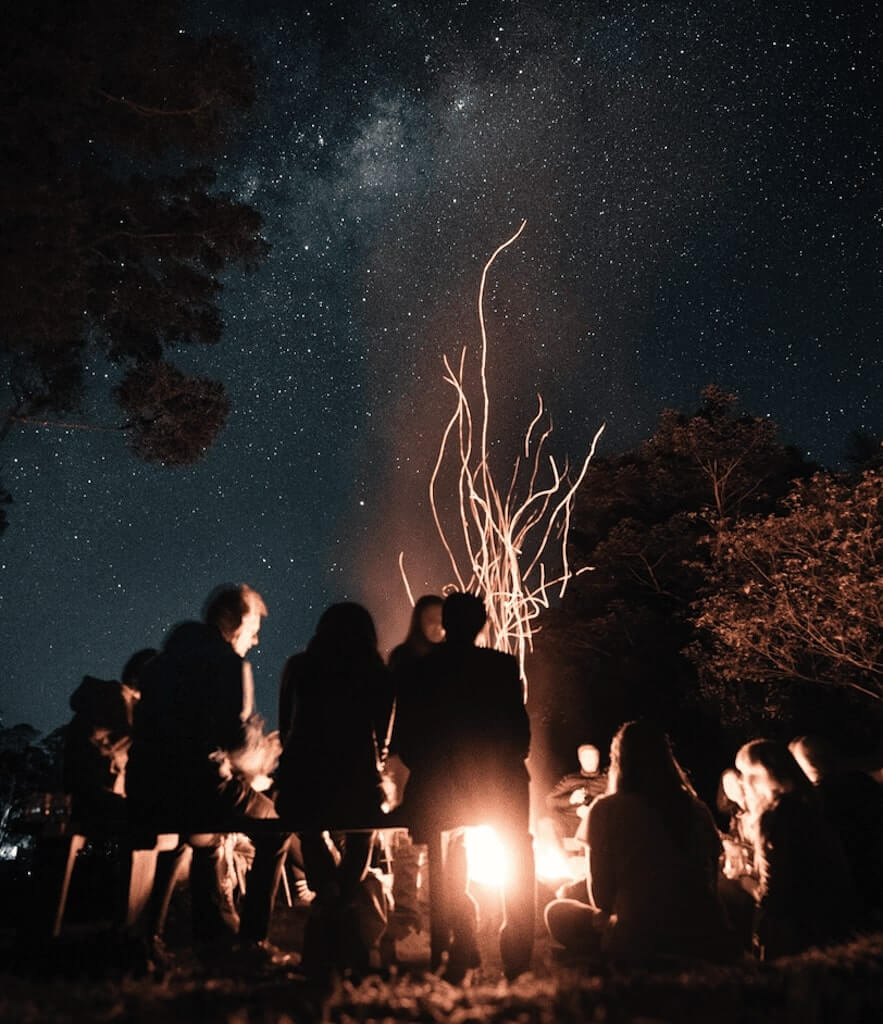 Another witchy Swedish tradition is Valborg, also called Walpurgis in English. The German Saint, also called Walpurgis, was introduced to Sweden by German immigrants in the Middle Ages and she is still celebrated today.
On the eve of Valborg, Swedes light bonfires and large gatherings and parties are held in her honor. Originally, the fire and noise was supposed to ward off bad spirits and dangerous animals. These days, students have adopted Walpurgis as an excellent opportunity to let off some steam!
Midsummer
Midsummer's Eve is probably the second-most important tradition in Sweden. Swedes have celebrated Midsummer since the Viking era, although why it is celebrated has changed considerably.
Vikings used Midsummer's Eve to pay tribute to Frej and Freja, the gods in charge of harvest and fertility. After Christianity came to Sweden, the church accepted that this holiday was not going to be easy to omit. Instead, they adopted it and tied it to a celebration of John the Baptist.
These days, Swedes eat, drink and be merry. They sing songs and dance around a Maypole (though Midsummer's Eve is in June). It's also tradition to put seven different varieties of wild flowers under your pillow at the end of the night so you can dream about your true love. That's if you make it back to your bed after all the schnapps!
Lucia
A pattern is emerging here. Lucia is another holiday tied to other-worldly spirits and hocus-pocus. It's celebrated on 13 December every year and Swedes have observed this tradition since at least 1746. Lucia got its witchy ties because it used to be regarded as the longest night of the year. Because of the darkness, it was believed that spirits came out and animals even started talking!
Kids wear white night gowns and one child is chosen to wear the candelabra crown, Lucia's symbol to ward off bad spirits. Most, if not all children, either attend church or sing Lucia hymns at their school to celebrate.
New Year's Eve
New Year's Eve in Sweden is steeped in tradition. Every year, the same British comedy sketch (Dinner For One, Laurie Wylie) is shown on TV and millions tune in to watch it. There was public outcry in the 1980s when it wasn't broadcasted. It's a bit of a running joke because the sketch's key phrase is "just the same as last year, Mrs Sophie?"
At Skansen, a large open-air museum in Stockholm, crowds gather for a huge celebration. Since 1895, the same poem has been read aloud, timed perfectly for the strike of 12. The poem is Ring Out, Wild Bells, by Alfred Tennyson – its Swedish title is "Ring, Klocka, Ring".
For more on Swedish holidays and celebrations, read this article.
Swedish food traditions
The best part of any tradition is what's put on a plate in front of you, agreed? Swedes are so dedicated to their favorite foods that they have assigned days in the calendar to celebrate them. Here are the most notable ones:
Cinnamon Bun Day
Ever loved a pastry so much that you reckoned you needed a day to pay homage to it? Swedes do! Cinnamon Bun day is on 4 October and it's customary to take advantage of all the readily available sweet treats.
If cinnamon isn't your thing, don't worry. There's a day for pretty much every kind of dessert in Sweden. Waffle Day takes place on 25 March and Chocolate Mud Cake Day is on 7 November. Learn more about Swedish desserts here!
Saturday candy
One of the weirder Swedish traditions is "only" eating candy on Saturdays. "Lördagsgodis" (literally, Saturday-candy) is what makes the queues in Swedish supermarkets unbearable on a Friday evening. Everyone fills a bag of pick 'n mix candy and they eat it all in one go. But you've got to wait until Saturday.
Taco Fridays
What was probably Sweden's most successful advertising campaign is now a national institution. Taco Fridays is exactly what it sounds like – eating tacos on a Friday.
To try to shift more stock of salsa and seasoning, the company Santa Maria adopted the term "fredagsmys" (Friday coziness) and associated it with their products. And that's why the country is crazy about tacos. It started in the early 2000s and by the looks of it, it's here to stay.
Crawfish parties
No, it's not a celebration of crawfish (sadly). Crawfish parties are held in Sweden to celebrate the end of summer and the beginning of fall. Crawfish party season officially begins on 7 August can be held any time before September.
During the 1800s, crawfish parties were reserved for the aristocracy. By the 1930s, crawfish became accessible to the middle and lower classes and thus, the crawfish party was born. These days, people eat crawfish, cheese pie and drink plenty of aquavit (vodka) while singing songs.
Also Read: 20 Yummy Swedish Snacks You Can Buy Online
Swedish sports traditions
There's nothing like sports to get a nation fired up. And it isn't just about the national teams' prowess, either…
Kubb
You know something is famous when a knock-off version appears in game franchises such as The Sims. Kubb is a summer game that is enjoyed all over Sweden by people of all ages.
Here's how to play: First, divide your group into two teams. Each team assembles small blocks of wood which are placed upright in a row (spaced apart). A wooden block with a crown – "the king" – is placed in the middle of the makeshift "court". He can only be knocked over once the small blocks have been eliminated. The object of the game is to knock over the other team's small blocks, and then the king, using a wooden baton. It's much harder than it sounds! Historians believe the game originated in Gotland, an island off of Sweden's east coast.
Vasaloppet
In 1521, Sweden's first king, Gustav Ericsson (later known as Gustav Vasa) invented the Vasa marathon. He used skis to travel from Mora to Sälen, a distance of 90km (56 miles) to flee the then King of Denmark's troops. After defeating King Christian II, Gustav became King of Sweden and thus Sweden became independent of Denmark for the first time.
Vasaloppet is a race that honors Sweden's independence and triumph over "Christian the Tyrant" (although Danes nicknamed King Christian "Christian the Good"). The first official race known as Vasaloppet was held in 1922. It is the oldest cross-country ski race in the world and has the highest number of participants.
So there we have it! 20 Swedish traditions that you can either adopt or take part in when you visit Sweden. Did we forget something? Let us know in the comments below!
Find out more about Sweden by reading: 30 fun facts about Sweden that will surprise you
Swedish traditions worth checking out – Pin it!