Deep in the heart of Tennessee, you'll find its crown jewel: the city of Nashville. This bustling city has a personality all its own, making it one of the most unique cities in the country.
Nashville is known for live music, hot chicken, and its many iconic buildings. The AT&T or "Batman" Building, the Parthenon, and the Ryman Auditorium are all famous destinations that make Nashville stand out.
If you're planning a trip, you should know about these 15 things Nashville is famous for:
1. Music City
When people think of Nashville, they think of music. There's a reason it's been called "The Music City" for almost 100 years. Take a walk down Broadway and you'll immediately see that it lives up to its nickname. There are live bands in every bar, sometimes even multiple bands on different floors.
Music is such a big deal here that there's even a specific genre called Nashville Sound. This term gained popularity in the late 50s and referred to a specific style of country music that incorporated elements from pop. This country-pop fusion has become even more popular in recent years and is still a dominant style in the music industry.
2. Country Music Hall of Fame
With such a big focus on music, it's no surprise that Nashville is home to the Country Music Hall of Fame. But this place is way more than just a list of famous names. A visit here includes live music, interviews with famous musicians, and displays showcasing notable artifacts.
The Country Music Hall of Fame is a great place to remember all the country music legends that have helped shape the industry. It's also an amazing look at the current state of country music and how new artists are breathing new life to this classic genre.
3. The Grand Ole Opry
The Grand Ole Opry is a radio show that's been broadcast for almost 100 years, making it the longest running broadcast in the country. The Opry showcases country music singers, as well as comedic performances and skits.
Since 1974, the Grand Ole Opry House has been the home of the broadcast. Country music lovers can get tickets to see the live show and experience some of their favorite artists on stage. When there's not a broadcast, visitors can take a tour of the Opry House and learn even more about the history of country music.
4. The Ryman Auditorium
Before the Opry moved in 1974, the Ryman Auditorium was its home. Musical greats like Johnny Cash, Elvis Presley, and Hank Williams have all graced this historic stage.
The venue fell into a period of disrepair in the 70s and 80s, but a revival campaign brought it back to life in 1990. Since then, it has continued to bring in some impressive names like Bruce Springsteen, Coldplay, and Taylor Swift.
The Ryman is known for having excellent sound quality due to its unique construction. The wraparound church pews and signature curves make it one of the best places for live music.
It has been named Theatre of the Year a half dozen times and is consistently ranked as one of the top venues in the world. 
5. The AT&T Building
If we're talking about famous buildings in Nashville, then we have to mention its most iconic: the AT&T Building. Known by some as "The Batman Building," this impressive structure defines the Nashville skyline with its dual spires.
At over 600 feet, it's the tallest building in the state of Tennessee. While you can't visit or go inside the building unless you work in one of the offices, we can imagine the view from the top would be pretty amazing.
6. The Parthenon
Another unique building that Nashville is famous for is the Parthenon. Yes, just like the one in Greece. Take a trip to this landmark located in the city's famous Centennial Park and you might think you've been transported to Europe.
This full-scale replica honors the impressive architecture of Ancient Greece. Built in 1897 for the Centennial Exhibition, this stunning building still serves as a fascinating interest point for locals and tourists alike.
7. The Hermitage
Just a few years before the Parthenon debuted in Nashville, another historic destination opened its doors. The Hermitage, former home of President Andrew Jackson, opened in 1889 and has served as the ultimate experience for history buffs ever since.
With over 1,100 acres, this expansive compound has plenty to explore. Tour the historic mansion, walk around the gardens and farmland, and even enjoy a wine tasting at the onsite tasting room.
8. Broadway
If you start with wine tasting at The Hermitage, you can always continue your booze-fueled adventure at the city's most popular party destination: Broadway. This street features famous Nashville bars that host dozens of live bands.
Lovingly referred to as "honky tonks," these watering holes are sure to provide a fun night out. Whether you're gulping beers at Robert's Western World, trying to spot a celeb at The Stage, or dancing the night away at Tootsie's, there's always a new and exciting experience to be had on Broadway.
9. Bachelorette parties
As you make your way through the bedlam of Broadway, you're probably going to run into more than a few groups of rowdy girls in colorful wigs. Nashville is famous for being the most popular destination for bachelorette parties, beating out other party cities like Las Vegas or Scottsdale.
These groups are easily recognizable by their matching t-shirts and accessories. You'll usually be able to pick out the bride pretty quickly by her white apparel or piercingly loud "woo." While these parties sometimes get a bad reputation, they're part of the reason why Nashville is always so exciting.
10. Murals
When they're not at bars or bottomless brunch, the bachelorette groups can usually be found taking pictures in front of one of the city's many famous murals. The most popular is the "What Lifts You" mural by artist Kelsey Montague. These stunning black and white wings are what Nashville is known for on Instagram.
The "I Believe in Nashville" mural by Adrien Saporiti is another famous backdrop, as are many murals around the 12 South neighborhood. For a variety of murals all on one block, check out the Off the Wall exhibition on Charlotte Ave.
11. Hot chicken
Once you've worked up an appetite searching for murals around the city, satisfy that hunger pang with a local food Nashville is known for: hot chicken.
This intensely spicy chicken can be served as a platter or on a sandwich. However you decide to tackle this fiery feast, make sure you have a glass of water or milk nearby.
There are many different hot chicken spots across the city, but Hattie B's and Prince's are some of the most popular. Hattie B's is a bit more modern, while Prince's offers more of an old-school flair.
In addition to these fan favorites, there are hidden gems and local spots to be found if you know where to look. 
12. Barbecue
If you're looking for a hearty meal that's a little kinder to your taste buds, then barbecue is your ideal dish. While the city doesn't have one specific style of barbecue, one of the best things about Nashville is that you can find a wide range of delicious meats in every neighborhood.
Martin's is the most iconic spot, but Edley's, Peg Leg Porker, and Jack's are all solid bets. Whether you prefer brisket, ribs, pulled pork, or chicken, there's definitely the perfect barbecue joint for you here in Nashville.
13. Goo Goo Clusters
Once you're done with the savory stuff, it's time for a famous Nashville sweet treat. Goo Goo Clusters were the very first combination candy bar in the country, and they started right here at Clark and First Avenue. This delicious dessert combines caramel, marshmallow nougat, roasted peanuts, and milk chocolate.
The Standard Candy Company started selling these delights in 1912, and they've been a fan favorite ever since. While some think the name comes from the local radio show Grand Ole Opry (GOO), the inspiration actually came from the first words of the inventor's son. This baby babble sparked the candy's first slogan: "Goo Goo! It's so good, people will ask for it from birth."
14. Sports teams
People in Nashville are fans of way more than just Goo Goo Clusters. This city is home to professional football, hockey, soccer, and baseball teams, making it a sports fan's paradise. The NFL Tennessee Titans and NHL Nashville Predators are two of the city's most popular teams, with exciting games that are the highlight of any weekend.
The city is also home to AAA baseball team the Nashville Sounds and MLS team the Nashville Soccer Club. Whatever sport you choose to enjoy, you can be sure to find a thrilling matchup right here in Nashville.
15. Vanderbilt University
If professional sports aren't your thing, then maybe a college game may pique your interest. While Vanderbilt University may not be the most well-known for their athletics, their program has improved tremendously over the past couple decades.
Vanderbilt is a prestigious university known for its schools of music, medicine, law, and education. It's consistently rated as one of the top schools in the country and is notoriously difficult to get into.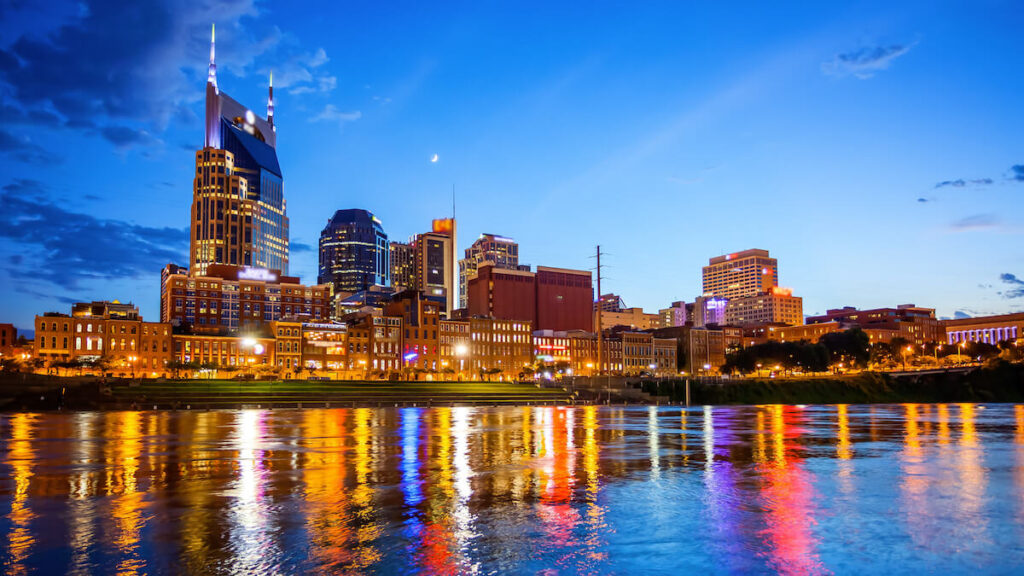 With so many amazing destinations and exciting things to see, it's no wonder Nashville is such a popular and vibrant city. From the music to the nightlife to the food and beyond, Nashville is a city with soul.
When you think of Nashville, what comes to mind? Let us know in the comments!