It's no secret that Italy is the birthplace of some of the most prestigious fashion houses on Earth, such as Versace, Gucci, and Prada.
With that in mind, I wanted to come up with this comprehensive list of the fanciest Italian luxury brands on the market, which I'm sure all fashion aficionados out there will love.
For each of them, I'll tell you a bit of history, the items they're renowned for, and sprinkle a little gossip on top — after all, that's always been an essential part of the fabric of fashion.
Where to shop Italian fashion in Italy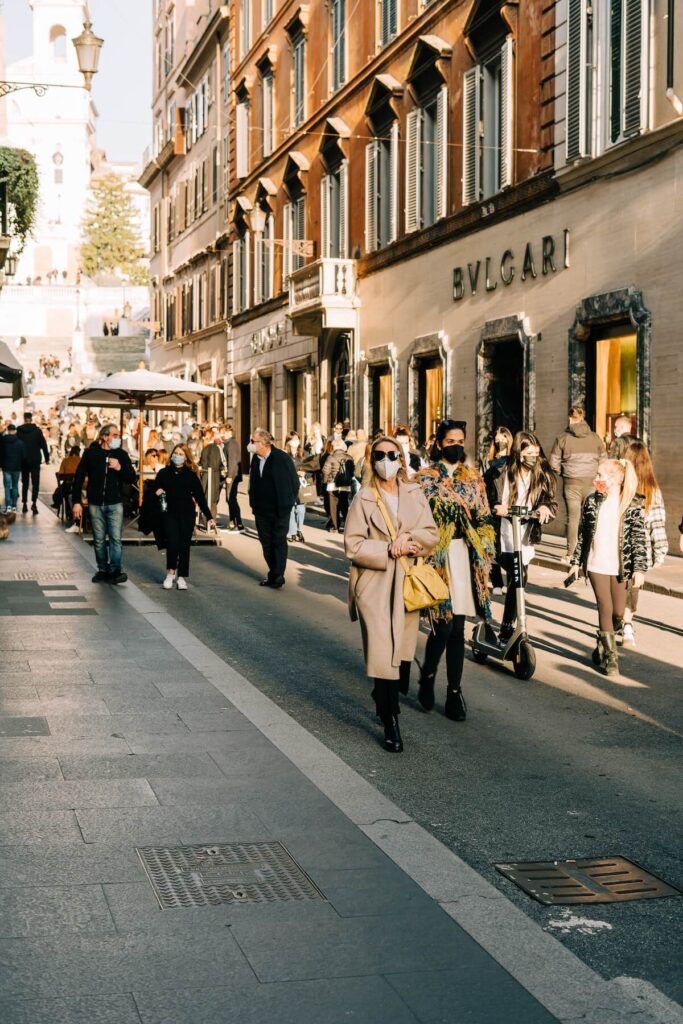 All the major Italian cities have at least one street or district where you can load up on high-end clothes, shoes, and accessories, including jewelry.
Milan
The capital of Italian fashion has unsurprisingly the largest presence of luxury boutiques nationwide.
Head to the iconic Galleria Vittorio Emanuele II, one of the world's oldest shopping malls, or stroll through the Quadrilatero della Moda district, which is bordered by Via Montenapoleone, Corso Venezia, Via della Spiga, and Via Manzoni.
Rome
In the capital, the go-to place for exclusive items is the district formed by Via Condotti, Via Borgognona, and Via Frattina, three parallel streets that connect Piazza di Spagna to Via del Corso.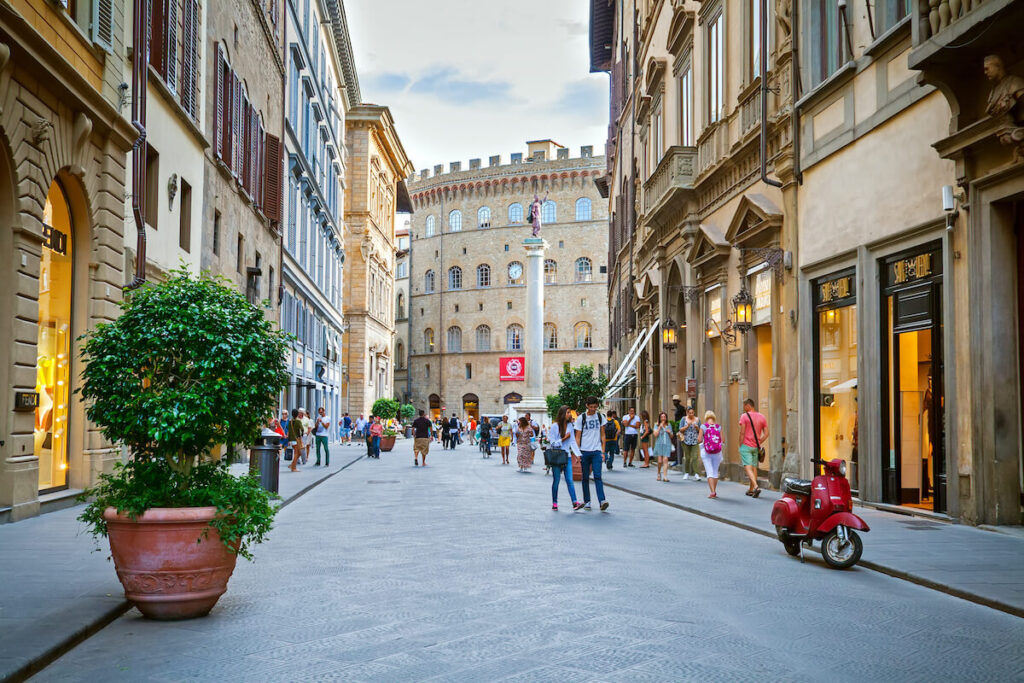 Florence
The area to the west of Piazza della Repubblica is Florence's fashion district par excellence. Centered on Via de' Tornabuoni (pictured above), it stretches through neighboring Via degli Strozzi and Via della Vigna Nuova as well.
Naples
Chiaia, a quaint and bohemian neighborhood right outside the historic core, is home to Via Gaetano Filangieri and Via dei Mille, which feature all the biggest names of Italian and international fashion.
Venice
The largest concentration of boutiques in the City of Canals can be found a stone's throw from Piazza San Marco around the Church of San Moisè, from Salizada San Moisè to Calle Larga XXII Marzo. Alternatively, hit Fondaco dei Tedeschi, a department store right by the Rialto Bridge.
Best Italian luxury brands
1. Versace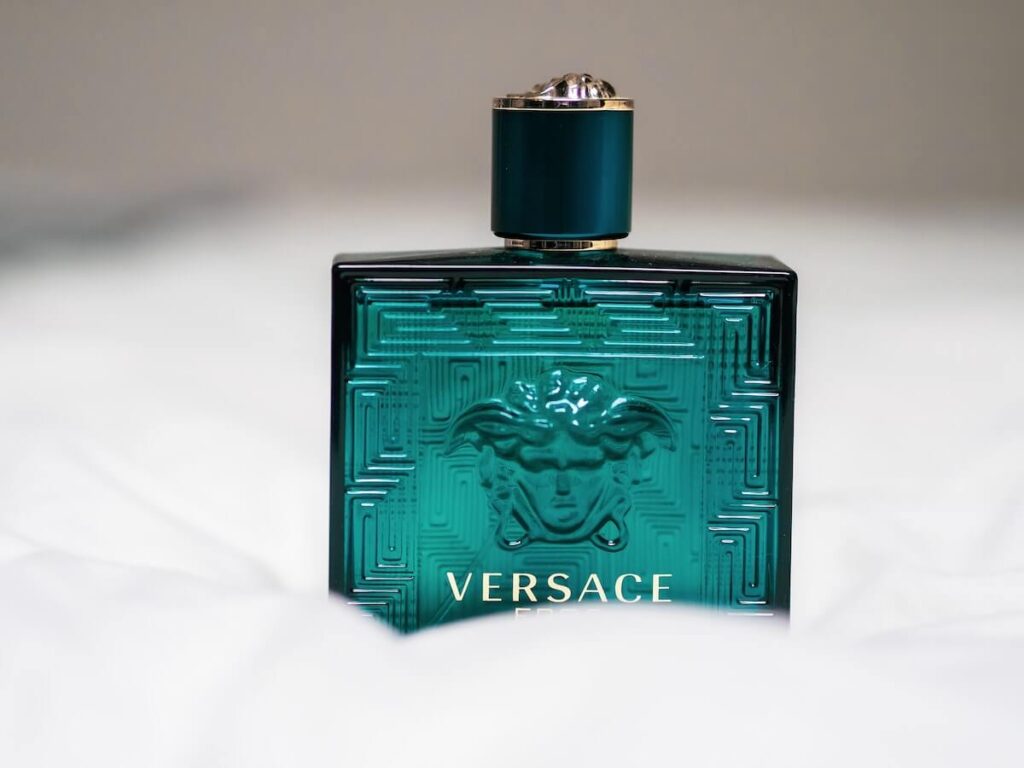 Established in Milan in 1978 by the legendary Gianni Versace, the fashion house with the medusa logo would soon become notorious for the sexy design of its creations, such as Elizabeth Hurley's pin dress and Jennifer Lopez's green silk chiffon gown.
Following the tragic murder of its founder in 1997, Gianni's sister Donatella (who was already ahead of Versace's youth line, Versus) took charge of the company's creative department.
From 2019, Versace was incorporated into the same group as Michael Kors and Jimmy Choo, but Donatella has remained the brand's main stylist.
2. Gucci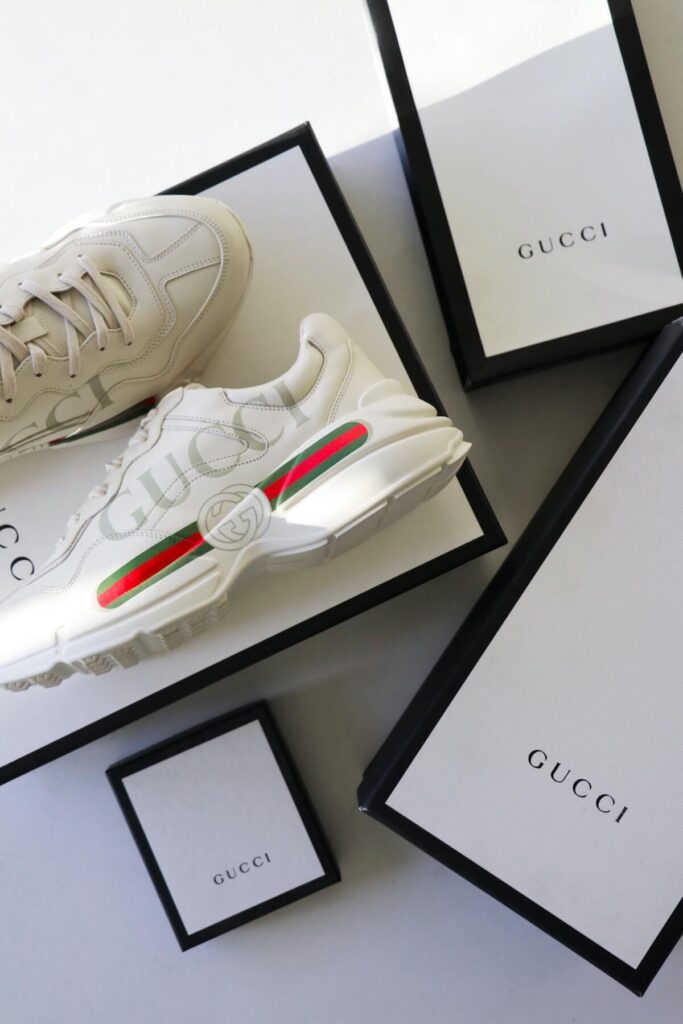 If you've watched House of Gucci, you know that the Florentine fashion house's history is even more dramatic than Versace's, due to fierce infighting that led to the murder of CEO Maurizio Gucci in 1995 by his ex-wife Patrizia Reggiani.
The late 1980s and early 1990s were indeed the brand's lowest point, until it drastically downsized its footprint and portfolio to restore its aura of exclusivity.
In 1994, Gucci hired as creative director a young Tom Ford, who gave the brand a sensuous makeover that was dubbed the porno chic era.
Sexy was Gucci's calling card for about two decades, when a more androgynous and geeky feel was introduced around 2014.
3. Prada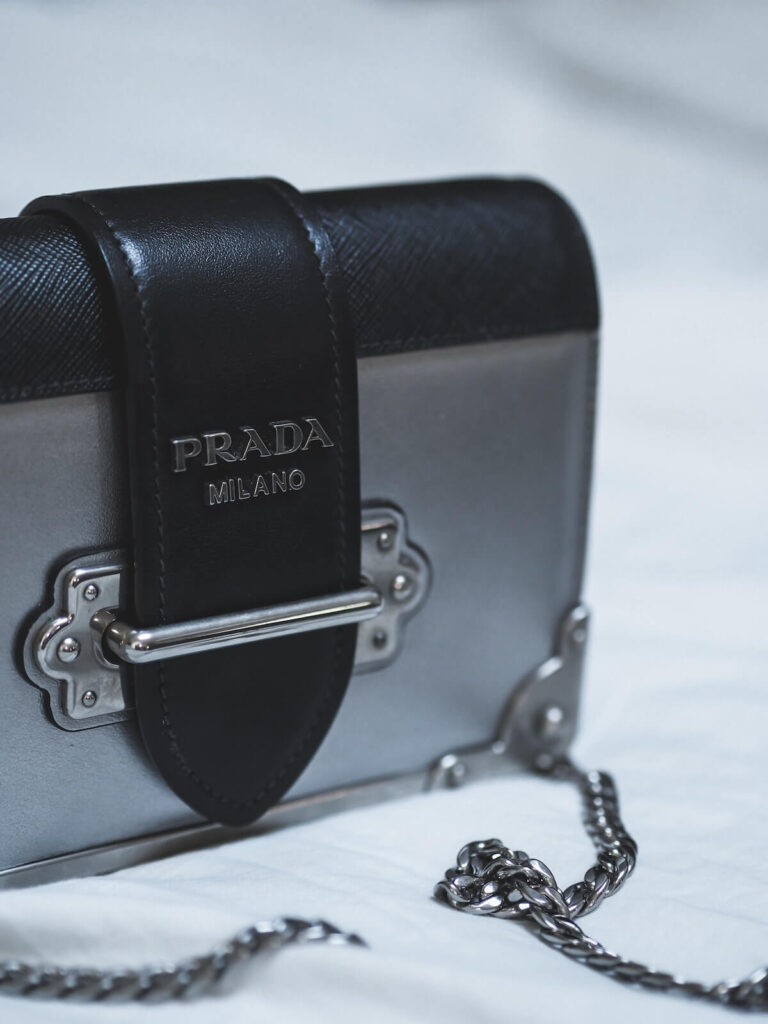 While Prada is an astonishing 110 years old, it remained quite obscure for 60+ years. That changed when founder Mario Prada's granddaughter Miuccia inherited the company in the 1970s and gave it a long-due style makeover.
Miuccia, who is the brand's creative director to this day, came up with Prada's sleek and minimalistic signature look, which she coupled with top-notch craftsmanship. Worldwide recognition, however, would only come about in the 1990s.
That's also when the company launched Miu Miu, its edgy youth line. Since then, Prada became notorious for its "ugly chic" creations, which made it one of the most conceptual fashion houses on a global scale.
4. Armani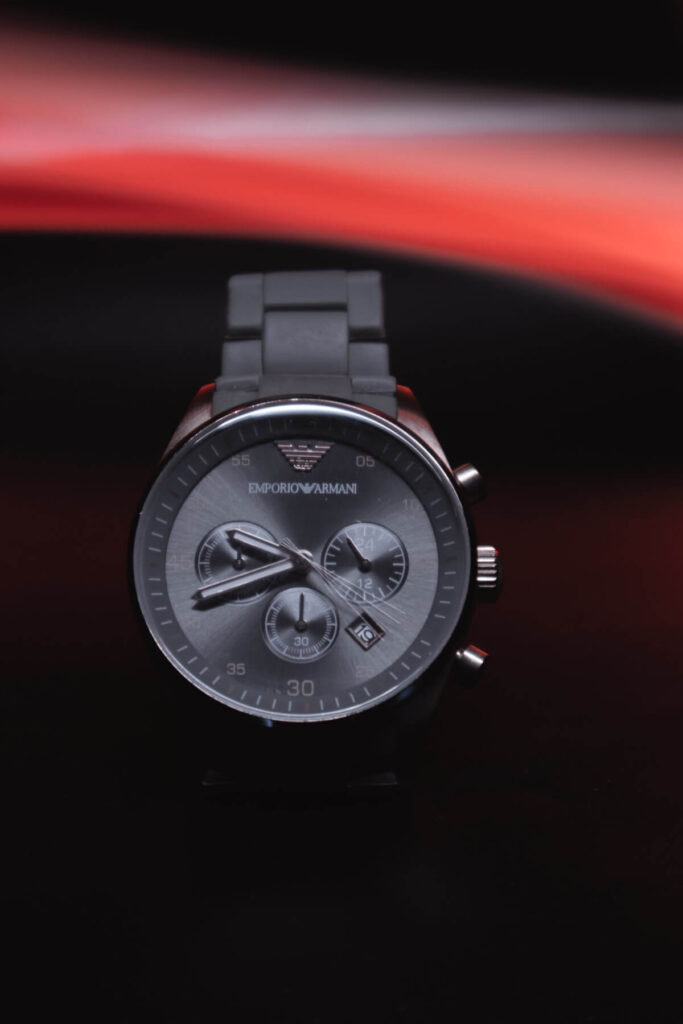 Established in Milan in 1975, Armani is one of the youngest Italian fashion brands. It first burst onto the international scene a mere five years after its founding, when an Armani-clad Richard Gere starred in American Gigolo.
Although Giorgio Armani has been a trendsetter throughout the past five decades, he will consistently highlight timeless design rather than give in to pointless fads.
The Armani Group currently contains nine brands spanning sectors as diverse as furniture, confectionery, and luxury hospitality. Among the group's clothing lines, classic Giorgio Armani, trendy Emporio Armani, and slightly less costly Armani Exchange are the most popular.
5. Fendi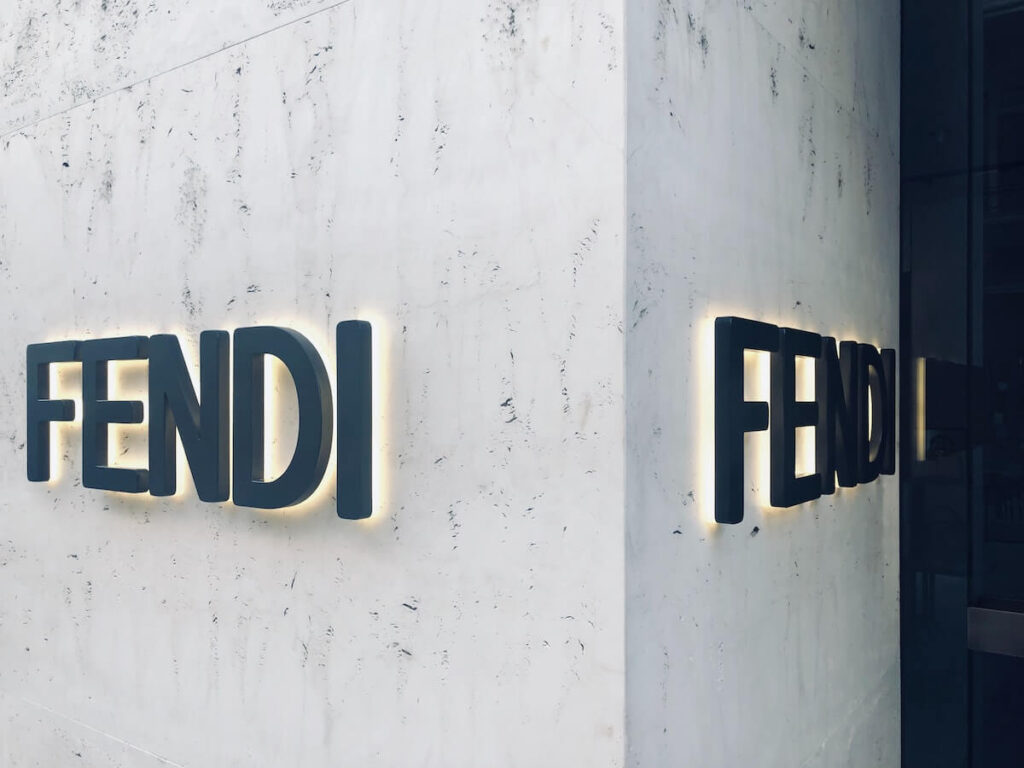 Alongside Valentino and Bulgari, Fendi is one of three Italian luxury brands to hail from Rome. It specialized in tailor-made fur and leather for about 40 years, until a then up-and-coming Karl Lagerfeld was named creative director.
Lagerfeld introduced the double F logo and oversaw the brand's expansion into other sectors, including accessories, cosmetics, a ready-to-wear line in 1977, as well as perfumes and home decor in the 1980s.
Still, Fendi would only spill into the mainstream in 1997, when Sarah Jessica Parker wore a purple sequin baguette bag in Sex and the City that would make the rounds.
6. Dolce & Gabbana
A true rags-to-riches story, Dolce & Gabbana resulted from the partnership between designers Domenico Dolce and Stefano Gabbana.
Established in 1985 in greater Milan, back in the day the company couldn't afford to hire professional models, which is partly why it honored anonymous women in its first collection. Early references spanned the landscapes of Sicily (Dolce's birthplace) and Italian cinema.
A long collaboration with Madonna throughout the 1990s triggered Dolce & Gabbana's rise to world stardom. The brand is easily recognized for its lavish fabrics and maximalist approach to design. Besides its clothing collections, Dolce & Gabbana crafts jewelry, perfumes, and cosmetics.
7. Valentino
Valentino was one of the first Italian fashion houses to gain international following within the jet set in the 1960s. From that time, sumptuous gowns in a unique hue of red have been the brand's trademark.
Today, the company still crafts tailor-made clothing, and its ready-to-wear collections are among the most expensive on the market.
Yet it does have a few lines targeting a wider audience like Valentino Roma, Valentino Garavani (for accessories), and REDValentino (developed for a younger crowd).
Valentino's delicate and timeless style has ensured its decades-long popularity among royals from all over the planet.
8. Bottega Veneta
Hailing from Vicenza, a town in northeastern Italy with an age-old goldsmith tradition, Bottega Veneta first emerged as an exclusive leather shop.
The company developed its own weave design, called the intrecciato — which is perhaps why it's opted to do without a logo.
Bottega Veneta was long known for its subdued, elegant creations. In the last decade, however, it has launched bolder items like the Jodie purse, which Kendall Jenner helped turn into an "it" bag.
Since the 1990s, besides leather goods, the brand sells ready-to-wear, as well as jewelry, perfumes, and other accessories.
9. Moschino
Moschino is the naughty child of Italian fashion, infamous as it is for transforming kitsch and camp into symbols of glamor.
Inspired by pop art and the throwaway culture, the brand never skimps on loud patterns and unusual shapes.
Yet among chandelier-shaped dresses and suits modeled after the visual identity of McDonald's, you should find less over-the-top clothes — though all are definitely head-turning material.
Apart from pushing the envelope in terms of what we consider beautiful, Moschino has also been at the forefront of social responsibility in the industry, by raising awareness about environmental issues and the AIDS epidemic, for example.
10. Trussardi
Trussardi's history is not unlike Prada's: established in the Lombard town of Bergamo in 1911, it remained a hidden gem well into the 1990s. Japan was the first foreign country the brand expanded into, while it slowly but surely entered the American market too.
Traditionally, the company crafted fine leather gloves. By the 1970s, it started producing other leather goods as well. Its ready-to-wear lines, alongside the brand's perfumes and jeans, were launched in the 1980s as Trussardi became a household name abroad.
11. Roberto Cavalli
Designer Roberto Cavalli set up his brand in 1975 right outside Florence. The company eventually became noted for its exotic animal prints (even on leather) and for introducing sand-blasted jeans.
The company owns several lines. The original Roberto Cavalli manufactures clothes, all kinds of accessories, and jewelry, whereas Just Cavalli caters to the youth. Other lines are dedicated to kids, home decor, and sportswear.
12. Ferragamo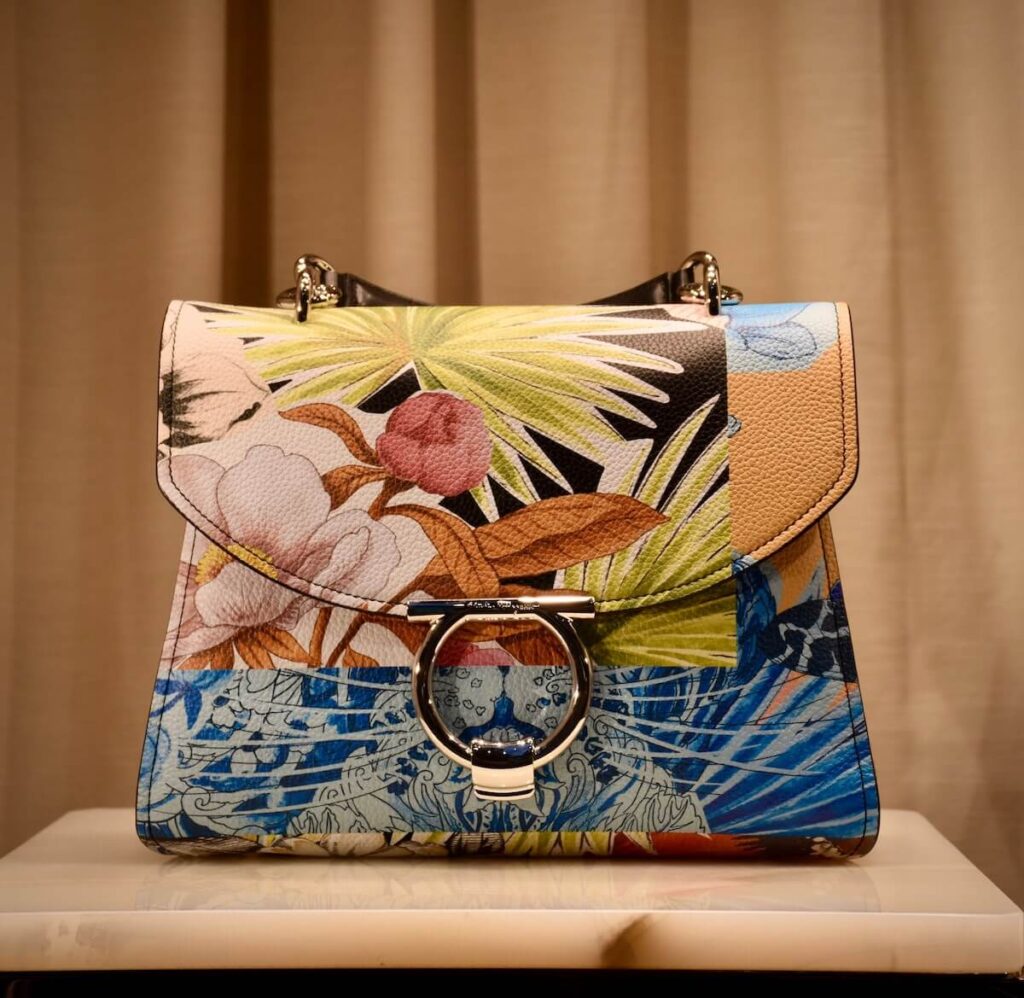 The Florentine Ferragamo has been recognized as one of the finest Italian shoe brands for almost a century now.
Although it does produce a ready-to-wear line and all sorts of silk accessories too, Ferragamo's reputation still revolves around its upscale footwear and leather goods (including handbags).
Recently, in an attempt to modernize its image, Ferragamo has shortened its name from Salvatore Ferragamo (its founder) and picked a new creative director to give its ready-to-wear collection a makeover.
13. Bulgari
The oldest fashion house in our list dates back to 1884, when Greek silversmith Sotirios Voulgaris set up a small jewelry store in Rome.
Inspired by the Parisian school, Voulgaris created innovative pieces that soon made his business thrive. In 1905, Bulgari would open one of the first high-end shops on Via Condotti, a historic boutique that currently sits across from competitors Cartier and Damiani.
Following its heyday in the 1950s and 60s, Bulgari started producing watches, leather goods, and perfumes. But gemstones remain its no. 1 raw material.
14. Ermenegildo Zegna
Originating in the foothills of the Alps, between Turin and Milan, Zegna emerged in 1910 by the initiative of Ermenegildo Zegna and his two brothers.
The founder started to source high-quality wool from several countries in order to create fine fabrics. By the 1930s, the company had become well-known as an exclusive wool shop.
The first major change to Zegna's core business would take place in the 1960s, when Ermenegildo's successors took the reins. A ready-to-wear collection was launched, and the brand started expanding abroad.
Though less famed than Gucci, Versace, and other fashion houses, Zegna is worth about $2.7 billion and has been listed on the NYSE since 2021.
15. Etro
The last entry on our list is probably the least famous. Yet the edgy design of its products and its high level of craftsmanship make it worthy of recognition. Etro was born in Milan in 1968 and is still a family business under the leadership of founder Gimmo Etro's four children.
Three of them are creative designers at the company: Kean leads the menswear department, Veronica works on womenswear, and Jacopo develops the brand's accessories, home decor, and leather goods.
Wrap-up
Italian fashion has been setting global trends for the best part of the last century. So even if you're not really shopping for any exclusive items, being familiar with the biggest Italian luxury brands is key to knowing what's in vogue at any given time and creating your own personal style from there.