*Some of the links in this post are affiliate links. For full information, please see our disclaimer here.
Planning to sniff out the best buys in Bangkok's floating markets? Have you ever dreamed of chilling beachside in Phuket or traversing the lush trails of Chiang Mai? Whatever you're planning to do in vibrant Thailand, a top tip before traveling is to learn some Thai.
If you're wondering how to teach yourself Thai and learn the Thai language fast, look no further. We've come up with a list of the best apps to learn Thai no matter your budget and schedule. We'll have you saying more than just "Sawatdii!" in no time! That means hello, in case you didn't know.
Editor's note: To reach fluency faster, combine these apps with other resources, such as books, podcasts, online courses, and YouTube channels. For your convenience, we've compiled a handy list of 30+ Thai learning resources, including FREE ones. Read it, save it, and share it!
An overview: Which Thai language learning app is for you?
Beginners should note Thaipod 101 and Walen Thai — they offer full courses that cover the basics and allow you to level up extensively. Complement your self-study with Italki, a highly-recommended app where you can find Thai tutors from just $4 per lesson!
Those who want to learn Thai fast should try Simply Learn Thai, Pocket Thai Speaking, and Learn Thai with Master Ling. Prefer to learn Thai for free? Speak Thai by Tourism Authority of Thailand and Free Thai by Nemo are great picks!
Last but not least, pick up conversational Thai effortlessly with the world-famous Pimsleur Thai audio courses – psst, you can get FREE access to the full Thai course for seven days!
Now let's get down to the nitty-gritty.
Best apps to learn Thai from scratch
1. ThaiPod101
If this isn't your first time to pick up a second language, then you might be looking for Rosetta Stone Thai, Duolingo Thai, or maybe even Memrise Thai. Don't bother; these apps don't offer mobile learning for Thai at the moment. But we have an alternative that's just as reliable.
With the ThaiPod101 app, you'll learn the Thai language fast! The app alone boasts of a multitude of features that makes learning Thai fun and breezy. With the ThaiPod101 app, you can: gain access to audio and video lessons; make the most out of the course with offline learning; focus on daily vocabulary lessons; and even get a taste of premium account perks for seven full days.
What makes the ThaiPod101 app one of the best apps to learn Thai is that it's actually your gateway to different platforms for maximum retention. ThaiPod101 features a website dedicated to learning Thai, as well as a Youtube account that lets you stream video lessons.
Did we mention that ThaiPod 101 is also one of the best apps to learn the Thai alphabet? A quick visit to its website lets you unlock a FREE downloadable e-book that gives you the lowdown on the Thai alphabet. It's almost like attending formal language school, but with the flexibility of self-study. 
Why we love ThaiPod101 app: Video tutorials, a Thai alphabet e-book, and customised courses
Price: Initial download comes with free lessons, but you'll have to pay for more advanced and personalized courses. $7.99/month for Basic Access; $24.99/month for Premium Access; $46.99/month for Premium PLUS Access.
Here's an app that you must know about if you're learning Thai: Italki.
You can spend hours and hours picking up new vocabulary and learning Thai grammar on various apps. However, it could take you months before you gain the confidence to actually speak the language. This is where Italki comes in.
Italki is an app where you can find tutors for Thai conversation practice and customized lessons online. You can take your pick of tutors: community tutors for informal lessons, and professional teachers who are equipped with the skills for your language acquisition.
Italki tutors set their own prices, starting from as little as $4 per lesson. These lessons typically run for 30 or 60 minutes and are conducted via Skype or other communication tools.
Apart from that, you can also use Italki's community section to search for language exchange partners – this is completely free!
Now, don't just see Italki as a language learning app. Italki can be used to connect with Thai locals. It's an opportunity to make friends and travel to Thailand, without leaving the comforts of home! On top of that, having a tutor (or multiple tutors) will keep you motivated on your language learning journey.
Here at Hey Explorer, we highly recommend Italki. Read our review of Italki here. And if you love Italki, check out Preply, a similar platform where you can search for Thai tutors and conversation partners online.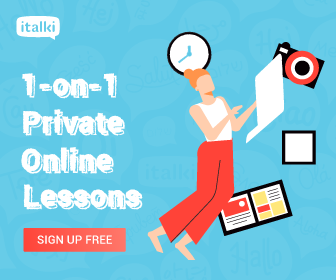 Why we love the Italki app: Fun, affordable lessons where you can connect with many Thai locals.
Price: It is free to download the Italki app and use the community feature to search for language exchange partners. Lessons with Italki tutors start from just $4.
3. Walen Thai
What makes the Walen Thai app among the best apps to learn Thai? It was developed by an actual language school that's dedicated to teaching the Thai language. It's called Walen International School. What more can you ask for if you're after legitimacy?
The advantage of taking lessons with Walen Thai is that its program was created around the best approaches to learning the Thai language. The Walen Thai method banks on repetition and revision — learning as a child would. As the Walen Thai website explains, "A Child first hears the language, then imitates what he hears, later he sees the words written, and finally writes them himself."
While the complete Walen Thai course requires you to fly to Thailand and physically study in any of its campuses (Bangkok, Pattaya, or Chiang Mai), another great option is to study remotely. How? With the Walen School – Learn Thai app. For now, though, this Walen Thai app focuses on acquainting users with the Thai alphabet and numerical system. It effectively lays the foundation for learning Thai through clear typography and audio support for proper pronunciation.
The best part? You can access all this even if you're not connected to the Internet. For these reasons, Walen School – Learn Thai app is #1 on our roster of best apps to learn the Thai alphabet.
If you feel like learning all about Thai vowels and consonants isn't enough, fret not. Walen Thai is currently adding modules to its app. Eager language learners can soon expect lessons on useful phrases and helpful expressions. Perfect for when you finally travel to Thailand!
Why we love Walen Thai app: Offline learning focused on the Thai alphabet & numerical system
Price: Initial download of the Walen Thai app is free. To check enrolment fees at Walen International School, visit its official website.
Best apps to learn Thai fast
4. Simply Learn Thai
We understand that some of you may want to learn Thai as quickly as you can. Don't worry — we've got you covered, too! If you'd rather skip the Thai alphabet and jump straight into words and phrases you can use in casual conversations, Simply Learn Thai is a great go-to.
Simply Learn Thai takes you through engaging modules that make use of flashcards and pronunciation guides by native speakers. You'll have so much fun beating your own scores in pop quizzes, that you won't even notice you're being trained to speak. That's because Simply Learn Thai's modules are designed to equip you with a word-and-phrase bank that's essential to travel around Thailand. 
Simply Learn Thai makes things even easier for you by creating a tab that covers all the "Traveler Basics". It's exactly what it sounds like. In this section, unlock words and phrases that you're likely to utter when commuting, eating out, sightseeing, shopping, and asking for directions. 
Why we love Simply Learn Thai app: Traveller basics & voice recordings by native speakers
Price: Initial download of the app is free and comes with over 300 words and phrases. Pay an additional fee to access more learning categories: $1.99/category for add-ons; $9.99 for a Pro account.
5. Pocket Thai Speaking: Learning to Speak Thai Today
The full name of this app says it all — Pocket Thai Speaking: Learning to Speak Thai Today. Much like Simply Learn Thai, Pocket Thai is your one-stop-shop to communicating effectively in Thai without the layers of language learning basics. What we mean to say is, this app also allows you to go straight to learning Thai phrases for travel and casual talk.
But what makes Pocket Thai one of the best apps to learn Thai fast is that it also gives you quick grammar tutorials. That way, you're doing more than just parroting sentences in Thai. Keep in mind, though, that this Thai learning app was created with the smart traveler in mind. It was designed to teach you phrases and expressions essential to a great Thai getaway. 
Clear audio recordings will prep you for proper diction. Along the way, you'll find yourself picking up fun facts about Thai etiquette, culture, and traditions! The makers of Pocket Thai managed to turn their language learning app into a travel guide of sorts. That's certainly a huge plus, especially if it's your first time traveling to Thailand.
Plus, Pocket Thai prioritizes your convenience above all else. It offers offline learning and lets you customize lessons depending on your budget and schedule.
Why we love Pocket Thai: Essential phrases paired with quick grammar lessons & Thailand travel tips
Price: Initial download of the app is free. In-app purchases start at $7.25.
6. Learn Thai Language With Master Ling
If you've been following Hey Explorer's language learning series (want to learn Tagalog or Turkish?), then this app will definitely sound familiar. Among the best apps to learn Thai, Learn with Master Ling remains our underrated gem.
So why do language enthusiasts love Learn Thai Language With Master Ling?
It's the epitome of learning Thai the fun way! Even if time flies when using this particular app, you'll be surprised to know that it covers a wide range of topics: Thai alphabet, vocabulary, grammar, writing, pronunciation, among others. With Master Ling, you can actually learn Thai from scratch and even grasp the basics of its alphabet, all while feeling like you're just playing your favorite mobile game. 
Learn to write, speak, and even read Thai by just allotting a minimum of 10 minutes a day on Master Ling's app. Fair warning, though: its mini-games and engaging interface keep you glued to the app for hours on end. It's that fun, it borders on addictive.
Why we love Learn Thai Language With Master Ling: easy breezy learning that doesn't feel like a chore
Price: Initial download of the app is free. For learning plans with access to all modules, prices start at $8.99/month.
Best apps to learn Thai free
7. Speak Thai by Tourism Authority of Thailand
We covered the best apps to learn Thai from scratch and even those that won't take up much of your day. Of course, we'd like to give you more options by letting you in on a secret: You can learn Thai for free as well! While most apps will give you limited free access upon downloading, Speak Thai by Tourism Authority of Thailand is 100% FREE. You heard that right; you won't spend a single cent!
It makes a lot of sense that this app is free; it was developed by the Tourism Authority of Thailand in partnership with McCann Worldgroup to assist non-Thai speaking travellers. Think of it as the tourism office's welcoming gift for visitors like you. 
While this app certainly teaches you useful words and phrases, and how to pronounce them, there are other handy features to note. This app can actually speak for you in case you're caught in a situation that requires a virtual translator. If you don't have enough time to learn Thai extensively before your trip, this could be a lifesaver! 
Feel free to browse through its various phrase categories, too, so you pick up a little Thai every time you open the app. Did we mention it isn't reliant on Internet connection? Nothing will make you feel more confident in Thailand than carrying the power to speak Thai in your pocket. With Speak Thai, fluency is literally a tap away. Don't let that nifty perk get in the way of your learning, though.
Why we love Speak Thai by Tourism Authority of Thailand: Thoughtful touches and features for international visitors
Price: FREE! A disclaimer: This app hasn't been updated since 2010 and is only available for iPhone.
8. FREE Thai by Nemo
Free Thai by Nemo promises you three things: to be your go-to phrasebook, to teach you proper pronunciation with the help of recordings from native speakers, and to provide excellent learning sessions even with a free account.
While you can always upgrade to a premium account for more modules, we suggest giving this app's free version a test run first. Users attest to the effectiveness of its free modules, so it makes so much more sense to avail of them for a leisure trip to Thailand.
FREE Thai by Nemo narrows lessons down by creating must-know lists for your trip. This app highlights numbers and the foundations that you need for sentence-building. You can track your progress with quirky quizzes and the Speech Studio, which allows you to practice your Thai accent. You'll also build your wordbank flashcards-style, while getting familiar with Thai characters.
If you're looking for an app that's good enough for teaching you Thai language essentials for a sudden trip, then this may be one of the best options out there. And if you end up falling in love with the language, you can always level-up to its paid version.
Why we love FREE Thai by Nemo: Loaded free access & a speech studio that zeroes in on pronunciation
Price: Initial download comes with a free version of the modules but in-app upgrades and purchases start at $8.99/item.
Your most-asked questions about the Thai language, answered!
Now that you know your options for app-based learning, it's time for a quick Q&A! We rounded up questions that most Thai language learners ache to ask. We hope that by answering them, we encourage you to go ahead and start taking up Thai as a second language! Here are a few fast facts:
How long does it take to learn Thai? Most learners say that they began to converse successfully in Thai in just three to four months! Of course, by this time, you'll have a phrase bank that's filled with essential words, enough to carry a casual conversation.
How do beginners speak Thai? With such a phonetic language, the best way to start learning Thai is by listening to native Thai speakers talk. This is why audio support or tutorials are quite useful when learning Thai. Keep in mind that's something to consider when choosing the best Thai learning app for you. After all, the Thai alphabet won't make sense to an English speaker and reader. So start by listening and slowly getting acquainted with all the Thai letters for better pronunciation.
What do you call the Thai alphabet? People just refer to it as Thai script. Technically speaking, Thai script is a type of abugida or writing system that is a combination of syllabic and alphabetic script. All in all, Thai script has 59 letters. Do you think you can manage to memorize them all?
Is Thai a gendered language? The simple answer is no. While it isn't regarded as a gendered language like Spanish or French, note that men and women use different pronouns in Thai. For example, to say hello, a woman might utter "Sawatdii ka!" Males, on the other hand, say "Sawatdii khrap!" Interesting, right? But definitely a common area for confusion.
Surely, there are more things left for you to discover once you start studying the Thai language. So what are you waiting for? Take your pick from these best apps for learning Thai and let the downloads begin!
Also Read: Learn Thai: 30+ Best Apps, Podcasts, Books and Free Resources
Apps to learn thai – Pin it!